Call for Papers: Raising the bar in the treatment of over-exercise in people with AN
Exercise is the neglected "Cinderella" of eating disorder phenomenology but is an important determinant of outcomes and its restriction in treatments often strongly resisted and poorly understood. There is a need for more research to improve understanding of its assessment and treatment. This call is for papers on all aspects of compulsive exercise in eating disorders  and especially those that address its management.

Edited by: Professor Caroline Meyer, Professor Stephen Touyz and Professor Phillipa Hay.

Articles
Research article

Research article

Published on: 16 August 2017

Study protocol

Research article

Editorial
Review

Review

Published on: 9 August 2013

Review

Review

Published on: 20 August 2013

Review

Published on: 31 March 2015
Join us at ECED!
Prof. Hubert Lacey, Senior Editor, Journal of Eating Disorders, invites readers and authors to the 2017 meeting of the European Council on Eating Disorders on 7th-9th September taking place in Vilnius, Lithuania.
For more information please visit the conference website.
2016 Editor's Award winners
Congratulations to the winner of the 2016 Journal of Eating Disorders Editor's Award for Best Paper by an Early Career researcher
Marsha Rowsell, Danielle E. MacDonald and Jacqueline C. Carter
for their publication judged both on scientific merit and impact on the field of eating disorders:
About the Editors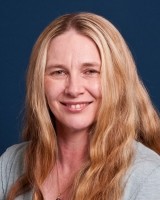 Phillipa Hay , Editor-in-Chief
Western Sydney University, Australia
Professor Hay is Foundation Chair of Mental Health at Western Sydney University, Adjunct Professor of Psychiatry at James Cook University, and Senior Consultant in Psychiatry at Campbelltown Hospital. She is a graduate of Otago University, Dunedin NZ, (MBChB, MD) and the University of Oxford, UK (DPhil).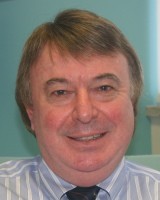 Stephen Touyz , Editor-in-Chief
University of Sydney, Australia
Professor Touyz, PhD, FAED is a Professor of Clinical Psychology and Honorary Professor of Psychiatry at the University of Sydney. He is also the Chair of the Executive Committee of the Centre for Eating and Dieting Disorders. He has been the professor responsible for the clinical psychology postgraduate training programme at the University of Sydney since 1996.