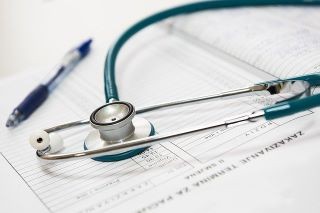 The Journal of Eating Disorders is pleased to announce a Special Issue singularly devoted to the Medical Assessment and Management in Eating Disorders. Accepted papers will appear in a thematic issue to be published in Winter 2022. Potential topics for comprehensive review articles are listed below. The publishing fee will be waived for accepted manuscripts. In general, articles should not exceed 4500 words and should include around 50 references.
Topics of interest include, but are not limited to:
Transgender medicine in Eating disorders
Anorexia in larger bodies (atypical anorexia)
Renal and Electrolyte disturbances
Pulmonary
Cardiology
Gastroenterology
Bone health and Musculoskeletal
Fertility/Endocrine (to also include management of patients with diabetes)
We also welcome submissions that pertain to medical complications in eating disorders not encompassed by the aforementioned topics. We seek to include 2-4 articles on topics not detailed above.
Guest Editors: Dr. Phil Mehler and Dr. Allison Nitsch
Submission deadline: 30 April 2022